It's here! The last day of the
Bout of Books ReadAThon
is here! It's been a ton of fun this week, visiting participating blogs and doing the mini challenges scheduled throughout. Today, there is one last mini challenge. The "What To Read Next" challenge hosted by
Sarah @ Sarah Reads Too Much.
The premise of this challenge is to recommend 3 books that you have read this year. It was hard to narrow it down to only 3, but here's my picks: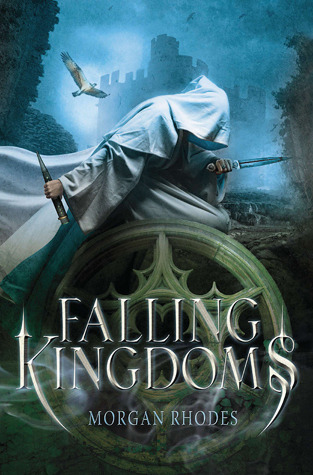 Falling Kingdoms by Morgan Rhodes
I read this book for the Bout of Books ReadAThon actually, and I have not stopped thinking about it since I finished it. I devoured it in two days, and it's 412 pages, so that's pretty fast for a slower reader like me! This is the first book in a six-book YA fantasy series set in the world of Mytica, where a war is brewing between three kingdoms. It follows the point of view of multiple characters, and while I thought it would be confusing, I could follow it easily the whole time. Each character had a unique voice and view on the world. If you liked Throne of Glass by Sarah J. Maas, or even if you want to start reading fantasy but don't know where to begin, this book is perfect.
Emily of New Moon by L. M. Montgomery
This is a classic by the same author who wrote the beloved
Anne of Green Gables.
I read this book this month as well, and it was just so heart-warming, but at the same time much darker than the
Anne of Green Gables
books. Emily is an orphan who moves in with her Aunt Elizabeth, whom she doesn't like very much. She is getting made fun of at school, and things just aren't going her way in life. Emily was such an imaginitave character, and I could relate to her in many different ways. It was a book where after I finished it, I had to sit and think about the book for at least a few minutes because everything at the end had been so unexpected. I would definitely recommend this one, though it is very sad at some points.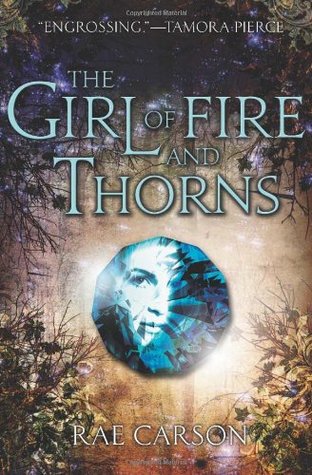 The Girl of Fire and Thorns by Rae Carson
I marathonned this entire trilogy back in March, and it was just so interesting and good! I did have a couple problems with it, but overall it was a really awesome YA fantasy trilogy. It follows Eliza, who is born with a godstone in her navel. The godstone is supposed to bring her special powers and help people. It basically follows her story. It does have a lot of mention of religion, so if you don't like religion in books, then maybe skip this one. But this trilogy was so well written, and all the characters felt very real. I also loved all the diversity in this trilogy, and the fact that it wasn't set in the typical Medieval Europe setting common in Fantasy. I'm so ready for Rae Carson's new book, coming out next month!
Although it was hard to choose, these would probably be my Top 3 of 2015 as of Late August. I'm definitely excited to see what everyone else chose. Have a great last day of ReadAThon, if you're participating!