Almost halfway now, how time flies! It feels like the Readathon shouldn't be rushing past this quickly, and it makes me sad that it only comes twice a year. But, here I am with my second update for today!
Hour:
Half past Hour 11.
Currently Reading: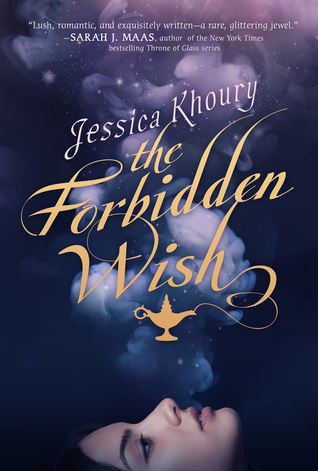 The Forbidden Wish, by Jessica Khoury
Pages Read Since Last Update:
46
Total Pages Read:
151
Time Read Since Last Update:
48 minutes
Total Time Read:
2 hours, 16 minutes
Comments:
So, I took a break to eat nachos and watch Star Wars with my dad and two of my brothers, who are now out Frisbee-Golfing. My mom and other brother went iceskating, so finally I have the house to myself! It seems so quiet now. I'm going to continue reading The Forbidden Wish, which continues to be really great. I'm glad I chose this one to read.