I managed to power through another hour, but I think that that's a wrap for me today! I just can't keep my eyes open any longer. I'll be back in the morning with my wrap-up post and the final closing survey, though, so stay tuned!
Hour:
A quarter past Hour 23
Currently Reading: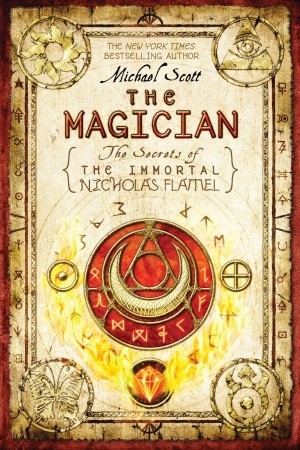 The Magician, by Michael Scott
Pages Read Since Last Update:
124
Total Pages Read:
540
Time Read Since Last Update:
1 hour, 37 minutes
Total Time Read:
7 hours, 33 minutes
Comments:
This is a pretty good book so far, even if I've read only 200 pages. I'm kind of sad I wasn't able to make it to the finish line this year, but that's okay, I think I would've just fallen asleep anyway. I had a really fun time this Readathon, and I hope that if you participated, you did too! Lights out from me. See everyone in the morning.