So, we're a fairly good chunk of the way into the 24 Hour Readathon, and I've been enjoying myself so far. It's been an uneventful, relaxing day, and the book that I'm reading has been very engaging and a great read. I'm here now with my first update!
Hour:
About 40 minutes past Hour 7.
Currently Reading: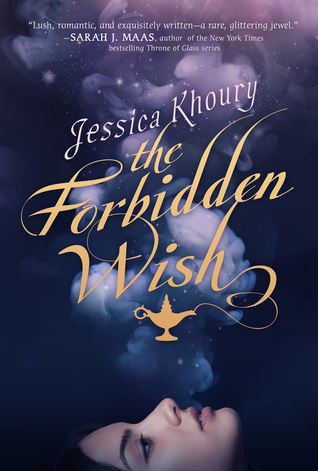 The Forbidden Wish, by Jessica Khoury
Pages Read Since Last Update:
105
Total Pages Read:
105
Time Read Since Last Update:
1 hour, 28 minutes
Total Time Read:
1 hour, 28 minutes
Comments:
This is such a great book and has some really nice quotes. One of my favorites is from Page 46: "Cruelty, I understand. But kindness frightens me, for my defenses are weak against it." I can't wait to read the rest of this book, I know I'll finish it today.
I've participated in one mini-challenge so far, which was fun! And my dad and two of my brothers just arrived home with some cranberries and honey comb for a spot of lunch, so I'm off to refuel! See you all in another couple of hours.