We're in the final stretch now, with the finish line in sight! I haven't done as much reading as I would have liked today, but that's okay, because I really enjoyed myself!
Hour:
A bit after Hour 21
Currently Reading: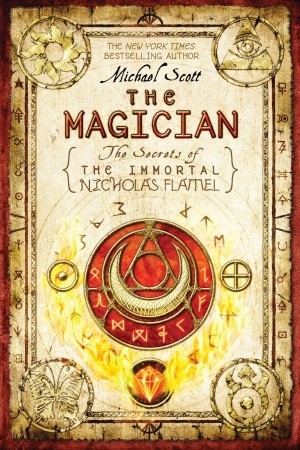 The Magician, by Michael Scott
Pages Read Since Last Update:
130
Total Pages Read:
416
Time Read Since Last Update:
1 hour, 43 minutes
Total Time Read:
5 hours, 56 minutes
Comments:
I finally finished my first book of the Readathon! Victory is mine! The Forbidden Wish was really good and one of the best retellings I've read - I just enjoyed it, greatly. I did a bit of cheerleading and folding of laundry before moving on to my next book, though. I chose The Magician because it was a childhood favorite, and one of the challenges for this Readathon, proposed by Reading Rainbow (I loved that show as a kid, speaking of childhood favorites) was to read a book that first got you into reading! I also completed the Hour 21 Mini-Challenge of describing my ideal reading spot.
I did another Reading Sprint, but my eyes were just constantly drooping, and I was on the verge of sleep. I might change up the scenery a bit, but if the sleepiness persists, I think I'll just give in and go to bed, no shame in that!