It's Tuesday again which of course means another one of The Broke and Bookish Blog's "Top Ten Tuesday"s. And today's topic is what ten books are on the top of you TBR (To Be Read) List for this summer. I have some series to finish, some new releases, and some books I have been meaning to read for awhile.
1.
The Crimson Crown
by Cinda Williams Chima
I am currently reading the third book in the Seven Realms Series by Cinda Williams Chima, and really enjoying it. I can't wait to move on to the fourth and final book.
2.
The One
by Kiera Cass
This is another series I plan on finishing, since I really enjoyed the first two books and practically flew through them. I am hoping that this last book really delivers.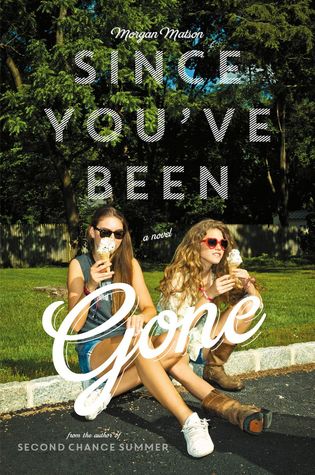 3.
Since You've Been Gone
by Morgan Matson
I have literally heard nothing but great things about this novel, and I can't wait to get my hands on it and see for myself! It also sounds like the ideal summer read.
4.
Open Road Summer
by Emery Lord
Another book that sounds like the perfect summer read. I want to get my hands on this book so badly! It seems amazing and I've heard a lot of good reviews.
8.
Take Back the Skies
by Lucy Saxon
First off, I know the not-judging-a-book-by-it's-cover rule, but just look at that! It's so beautiful! And it's by a debut teen author, so I'd like to read the book to give it a shot. The summary really appeals to me as well.
9.
Entwined
by Heather Dixon
Mostly because it's a fairytale retelling and I love those, plus I've heard good things about this book and I want to read it. Short and sweet explanation here, I guess.
So that is it for now! Have you read any of these books, or want to read them? What is your list?